At the end of 2020 Grey Street Paper introduced products around causes that are important to the brand to spread love and awareness. A portion of the proceeds of these products are donated to non-profit charities.
As of December 2022 Grey Street Paper has donated over $1600 to non-profit charities. 
Non-profit charities we have donated to:
United Way - United For Ukraine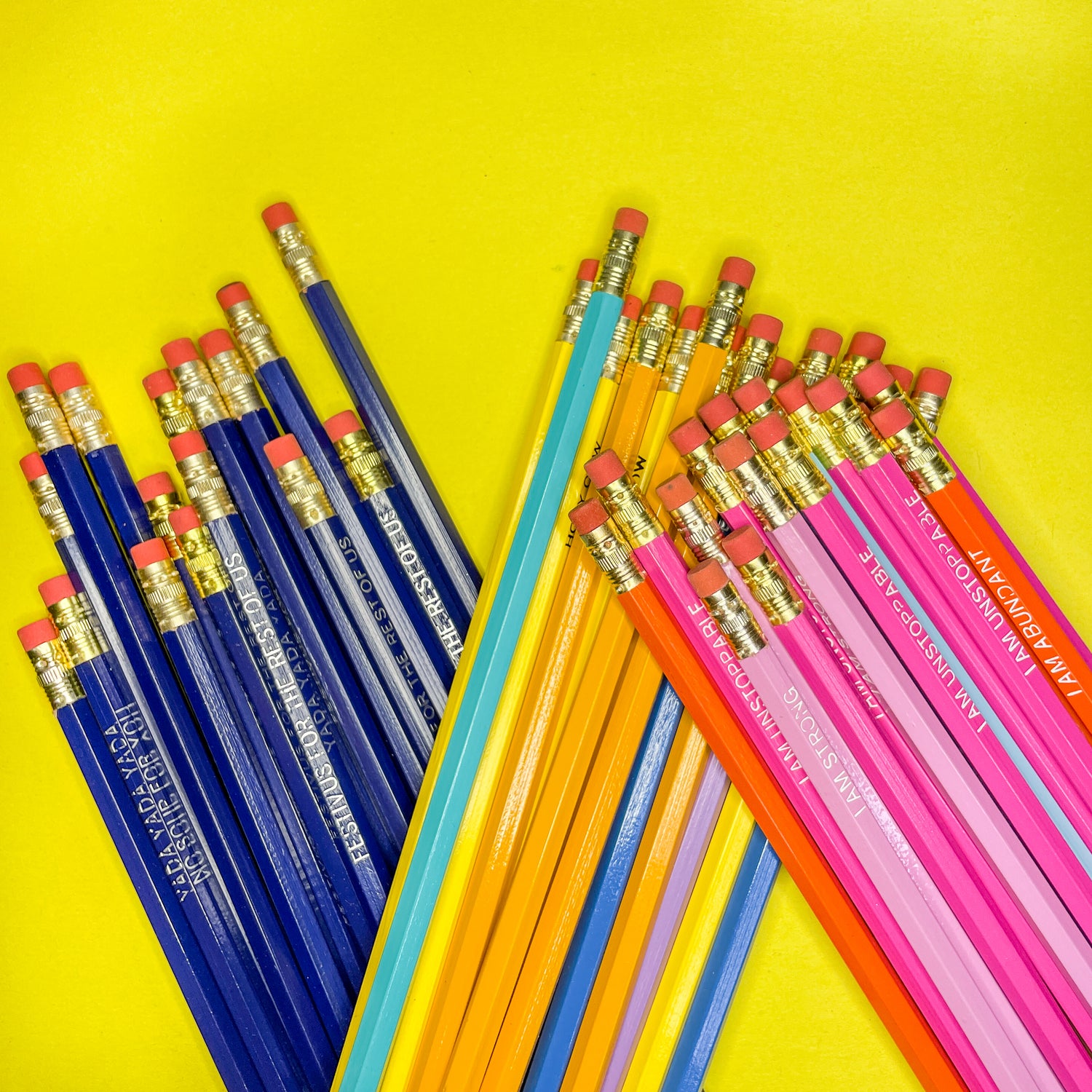 Pencil 'Oopsies'
Pencils are hand stamped right here in the studio. All pencils that are stamped imperfectly, 'pencil oppsies', are donated to teachers in need all across the United States.
Since 2020 over 4000 pencil oopsies have been donated to classrooms in need.