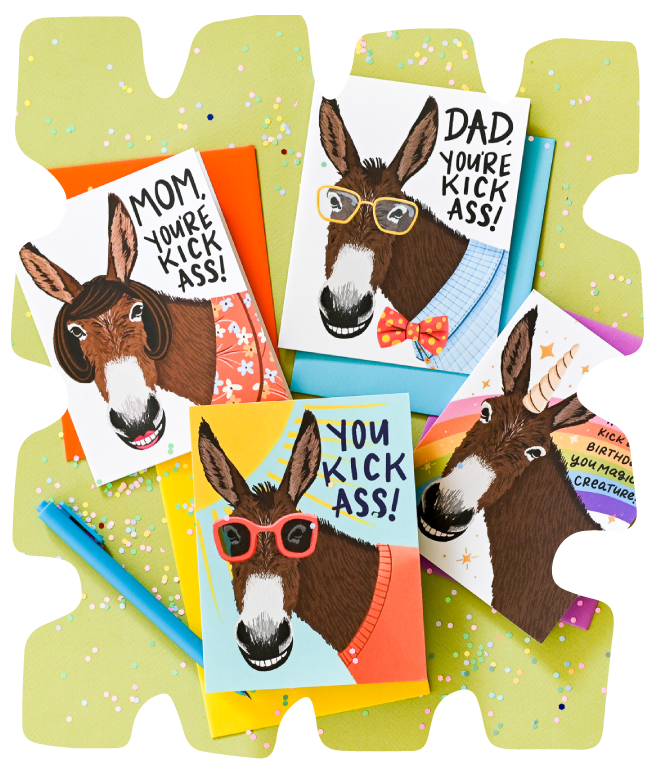 It's simple, really - create colorful and charming illustrations, pair them with the truest sentiments, and make you smile.
That's what Grey Street is all about - because a void of color (a nod to the DMB song that inspired the name), a lack of laughter, and feeling like you're the only one out there just won't do.
Our line of witty and true greeting cards and gifts, hand illustrated and lettered out of Long Island, New York are here to help you color your relationships and world with humor and joy.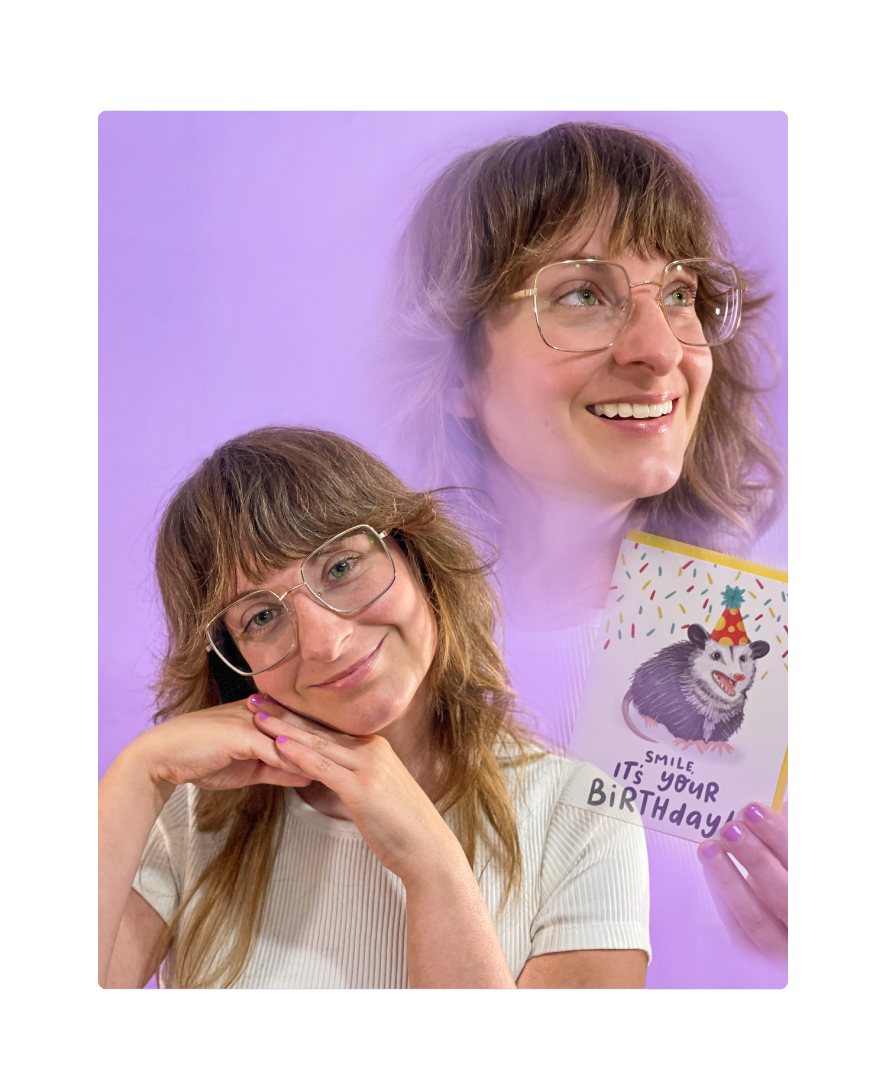 Hey there, I'm Alyssa
I'm an artist and designer with a colorful style.
I have a background and Bachelors degree in apparel design and use my illustration and textile pattern design skills to create fun and colorful products for Grey Street.
When I'm not designing and taking care of business you'll find me rewatching episodes of The Office, hiking mountains (I've only been once this year, eek!), or daydreaming about owning a jersey cow upstate (a fluffy highland cow would be cool too.) I also have strong opinions about cake.
You can find my personal illustration work here.
My favorite cards